Donations made for families in need this Christmas.
Written by Squadron Energy |
CWP Renewables' Bango Wind Farm and Boom Logistics have banded together to help make Christmas a little brighter for families and individuals in need across the Yass Valley and Boorowa areas.
Together they have donated hundreds of dollars in toys and cash to St Vincent de Paul Conference in both communities to help disadvantaged families and children.
CWP Renewables Project Manager for Bango Wind Farm Jonathan Post said: "Community wellbeing is central to how we operate and giving back to the communities where we work is very important to us. Hopefully we can add to a few extra smiles on Christmas Day."
Boom Logistics Site Construction Manager Andrew Rowe said: "Ultimately, to us at Boom, Christmas is as much about giving as it is receiving. We have always upheld family values and respected the communities in which we have worked. The Yass and Boorowa communities have been good to us while we have been here, and we would like to help those members of these communities who may not be as fortunate as us at this time."
"Thank you so much", said Deacon Patrick Whale, President Vinnies Conference in Boorowa, when accepting the donations. "Your generous donations send a message to those in the community that need support - a message that tells them that someone else does care."
Judith Williams, President St Augustines Conference in Yass said: "We try so hard to help families, children and those who are often old, lonely and sick.
"These donations will help to put food on the table for struggling families during the festive season and help to brightening up children's Christmas with new toys that they'd otherwise have missed out on.
"Helping to bring joy to individuals and families also enriches the broader community", she added. "Thank you so much to Bango Wind Farm."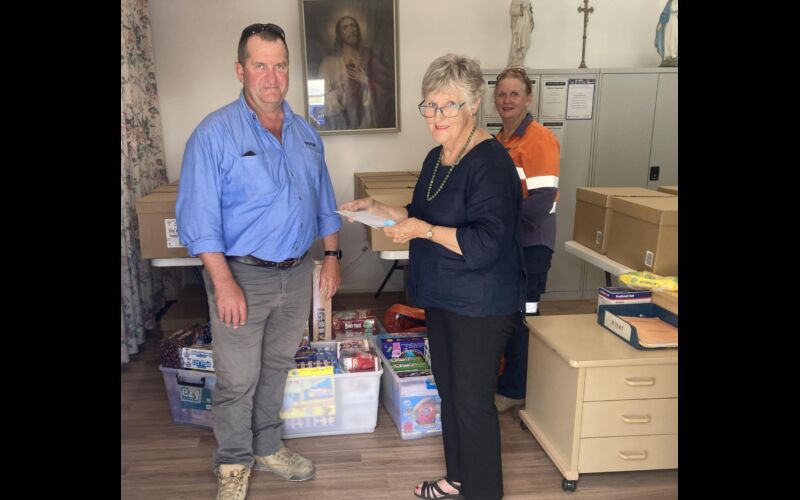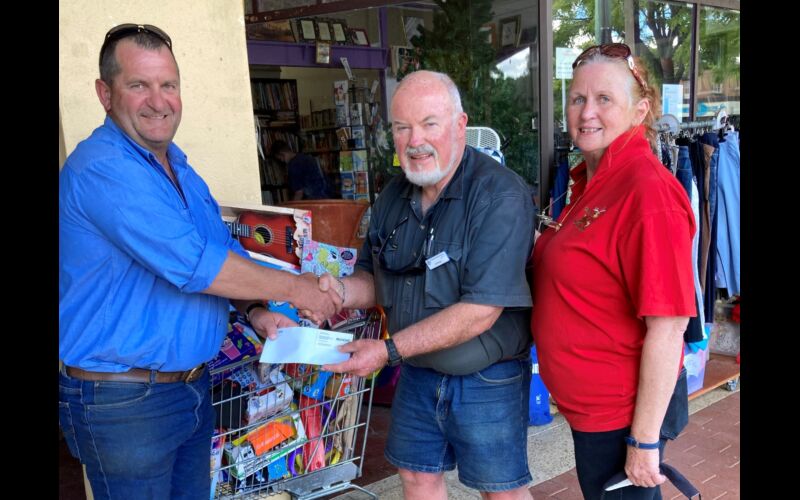 Other Articles